Let Our Off-Duty Police Officers In Virginia Be Your First Line Of Defense
If you run a business in Virginia, you know how crucial it is to take proper security measures to keep your premesis safe. With crime rates rising in Virginia, you must take extensive security measures to run your business without hassle.
But choosing security officers can be tricky. If you hire inexperienced security officers, they won't be able to prevent intruders or burglars. This is why we recommend hiring our off-duty police officers who know how to deal with dangerous criminals. We'll help keep your business safe no matter what! Find out more about our off-duty police services in Virginia.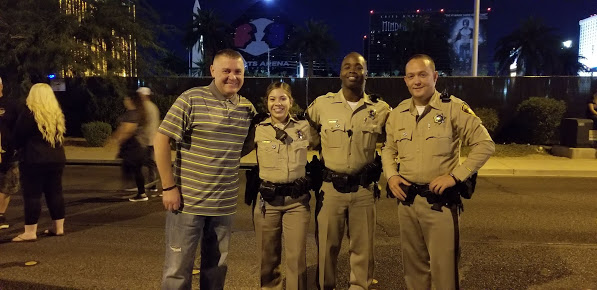 Armed Security's Responsibilities
Looking for reliable off-duty police officers in Virginia? You've come to the right place! We're well known for our professional security solutions for businesses. We offer competitive rates to make security affordable for a wide range of financially struggling businesses in Virginia. Our off-duty police officers can provide around-the-clock security and prevent any potential hazards from entering your property.
Our dedicated team of professionals will keep your business safe at all times with their specialized skills, experience, training, and commitment to keeping you safe. We provide the highest quality of protection for your business in Virginia. Our trained police officers are always ready to go, and they have the skills to handle any situation.
During any security problems, our team of security officers will always be by your side. Our security team is here to protect your employees, customers, and property from potential dangers. When you hire us, we'll assign a team of off-duty police officers to work with you and your employees to keep your business safe from threats like intruders, vandalism, and violence. Our officers are highly trained, and they've got all the equipment to handle modern criminals.
You can contact the representatives at OPPS Protection to learn more about our off-duty police services in Virginia.
Please complete this form to contact Operational Police Protective Services for a no-obligation risk assessment.
Contact Details:
Address: Pasadena, Maryland.
Call: (443) 790-2511