Let Our Professional Off-Duty Police Officers Help You
According to a report in 2021, 8.9 million crimes were reported in the US in 2020. As a business owner, you know that commercial security is a top priority. That's why the off-duty police officers from OPPS Protection provide effective security solutions for your facility.
Our team can boost commercial security and ensure your company's safety. We provide some of the best security officers in the business. Our off-duty officers are trained, vetted, and ready to protect your business from security threats. Find out more about our off-duty police services here.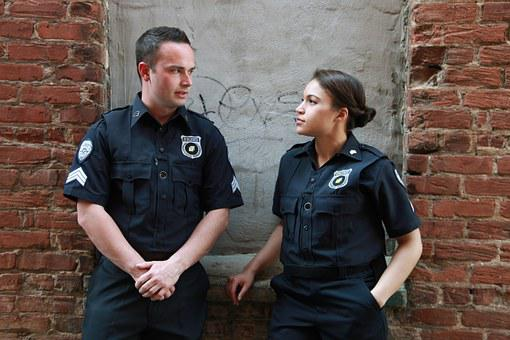 Struggling to find reliable off-duty police officers? OPPS Protection has got your back! Our team of security guards includes former military, police officers, and other professionals who have proven their ability on the field. We know what it takes to keep a business safe, and we're ready to do our part for your company's security. Whether it's an office building or a retail store, we can keep your property safe..
You can keep your employees safe and eliminate commercial security concerns by hiring off-duty police officers from OPPS Protection for additional security at your business. Our officers are highly trained, skilled, and vigilant in their work. They can keep a close eye on your property while you're away and ensure no one breaks in or vandalizes your building. They'll also be able to advise you on any potential threats, so you can take precautions to safeguard your business.
The best part? You don't have to worry about training these officers or providing them with uniforms—we can handle all the logistics for you! All we need is your existing security plan so we can identify security problems and take proper action to rectify the mistakes.
You can get in touch with our team to hire off-duty police officers as soon as possible.
Please complete this form to contact Operational Police Protective Services for a no-obligation risk assessment.
Contact Details:
Address: Pasadena, Maryland.
Call: (443) 790-2511