The pandemic has driven millions of people in the US to poverty. The urge to satisfy hunger in such circumstances has unfortunately forced many to commit crimes, leading to increased crime levels across the US. This is why firms and corporate executives hire private security firms to stay safe from security threats.
If you're running a private security firm, you'd know that your clients are trusting you to protect their lives at all costs, which is why you'd want to leave no stone unturned in providing them with the ultimate protection. Keep reading this blog to learn about three security products your firm should get.
Body Armor
One wrong move during an encounter and it won't take long for a bullet to hit you.
We recommend you always wear body armor to be safe. Don't forget to give your client armor too. From body vests to helmets, you must not skimp on protective equipment when it's your client's life on the line.
Bulletproof Cars
While bullets can fly in from all sides when you're protecting your client; a bulletproof car can keep your client safe. These cars are made from polycarbonate, which is impact resistant and can prevent bullets from penetrating the car's body.
Yes, bulletproof cars can be expensive, but is it worth more than a human life? Absolutely not! Think of a bulletproof car as an investment as it can prompt more clients to use your security services.
Ballistic Emergency Display Unit
It doesn't take long for a high-speed chase against a criminal to turn into a deadly encounter. You'll have to be prepared for every surprise attack.
If you want to prepare for such situations, it's time to install a ballistic emergency display unit. You can install an LED display with a ballistic shield at the back of the car. The device can be easily attached and removed, making it easier for you to handle it in chaotic situations. You can use the ballistic deflection system as a shield to ensure your client is always safe.
Modern LED screens are WIFI enabled which helps you change the message on the screen from your smartphone. You can easily communicate with the criminals through the LED display without risking any life.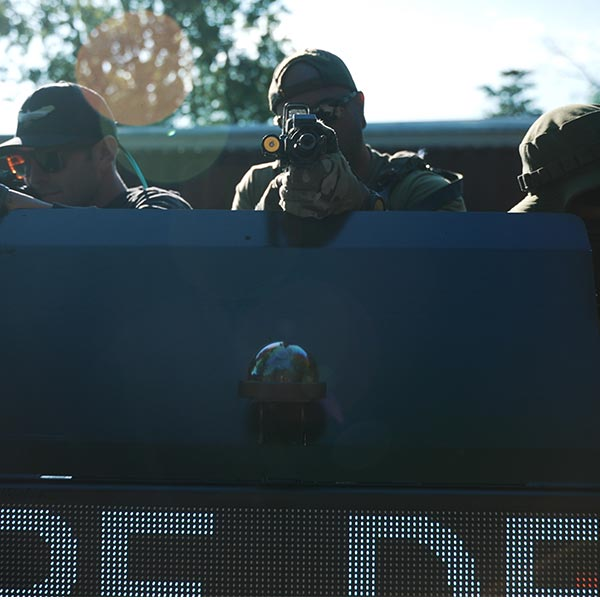 Get High-Quality LED DisplaysWith A Ballistic Shield!
Want to protect your clients at all costs? It's time to get your hands on a top-quality LED screen with a ballistic shield that can be attached to your vehicle. Visit OPPS Technologies to get our top-class Vehicle Advisory and Location Information System.
We've got a team of former law enforcement agents who've carefully created VALIS to help private security firms. Our ballistic deflection system is extremely resistant.
So, what are you waiting for? Get in touch with us for more information.