With the deteriorating healthcare system in the country, managing a hospital can become your worst nightmare. If you want to keep the crowd at your hospital under control, it's time to hire armed security.
Let's find out why hospitals need armed security in the US.
Manage The Crowd
Managing a plethora of patients can be challenging for any hospital. From handling the crowd at the counter to supervising patients in the emergency department, hospital management can be difficult. Amidst this chaos, if you need extra help, you should hire experienced security guards who can manage the crowd.
Sometimes patients and their families can get violent if they don't get what they need in a hospital. If you want to maintain the hospital's decorum and ensure other patients don't get disturbed, hiring security guards is the way to go.
Protect Healthcare Data
Many modern hospitals have got data server rooms that contain important healthcare data. Your servers can have a wide range of information from medicine patents to patient data. You'll be surprised to know that 44,993,618 healthcare records were stolen in 2021. (Yes, we know that's a lot!)
Your primary responsibility is to always protect healthcare data, but how do you do it? If you want to prevent intruders from stealing or corrupting your data, appoint armed security guards near data rooms.
Handle Security Threats
If your hospital has got a high-profile patient like a politician or a celebrity, you'll have to amplify the security to ensure they receive the best treatment without any security issues. In such circumstances, we recommend you hire a team of armed security officers who can work in shifts to provide maximum security to your patients 24/7.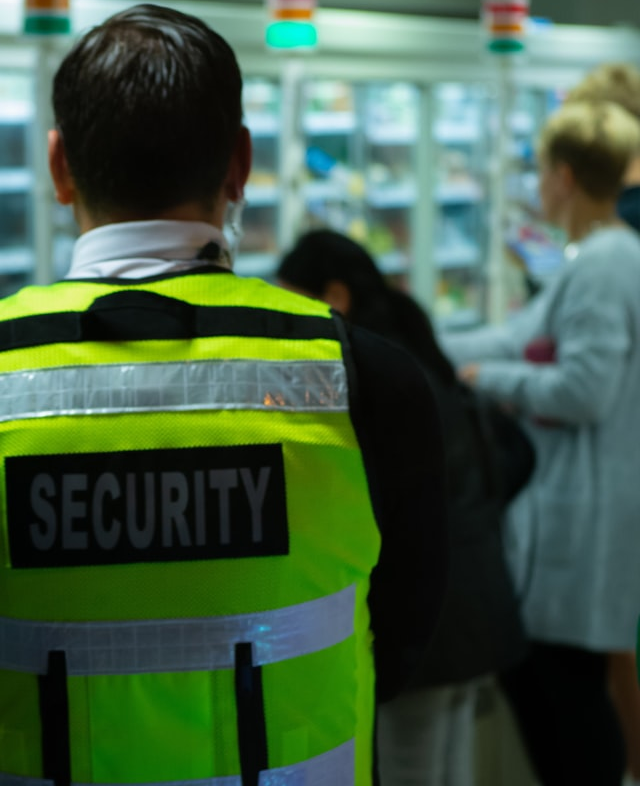 Get Armed Security Guards For Your Hospitals
Want to protect your hospital but don't know how? You've come to the right place! At Operational Police Protective Services, we aim to help you keep your hospitals secure. We provide mobile patrolling and K9 police dogs to maximize security.
We've got a team of former US law enforcement agents who're aware of all the tips and tricks to increase security in any area. Our security offices are highly trained and can build an extensive security system at your hospital.
Reach out to our representatives for more details about our security services.