Many people resorted to shopping onlineduring the pandemic, but as COVID-19 cases are on a decline, it's only a matter of time until people return to physical shops.
If you want to ensure the consumers return to your shop, it's time to take the necessary measures to ensure safety and attract new customers. We recommend you start working on your physical marketing campaigns to get ahead of your competitors. So how can you do it, you ask?
An excellent way for you to advertise your products is through digital signage. Continue reading to find out all about it.
What Is Digital Signage?
Digital signage refers to electronic displays used to project advertisements, restaurant menus, safety signs, or traffic signals.
You can get an LED screen and attach it to a fixed billboard near public markets, museums, sports stadiums, and many other places.If you want to make your digital signage mobile, you can install an LED screen on the back of your car and drive it around the city to display your message.
Digital Signage Applications
Have you considered why firms are quickly switching to digital signage? It's mainly because of its vast applications. These include:
Business Advertisement
Looking to improve your marketing strategy? It's time to get your hands on an LED screen and attach it to your vehicle to convert it into a moving billboard. Drive it around town and attract customers like never before.
Schools
Yes, you can even use digital signage in schools. Quite often,children get injured while crossing the road. If you want to ensure your student's safety, you must install LED screens to help them cross the road easily.
Festivals
Do you want to manage a festival efficiently but don't know how? Are you afraid the crowd might get out of your control, and your event may turn into a disaster? Luckily, you've come to the right place as we've got the perfect solution for you.
You can install LED screens at any event to guide people. If the situation gets out of control, digital signage can help with the evacuation.
Benefits Of Digital Signage
How often do you ignore a signboard on the road? Quite a lot, right?
No one wants to look at boring pamphlets or paper-printed billboards. However, digital signage can help you grab the attention of travelers. A bright LED screen attached to any vehicle's back can attract clients.
Also, it's no secret that most road accidents happen at night. Digital signage can help people cross the road easily and prevent roadside injuries.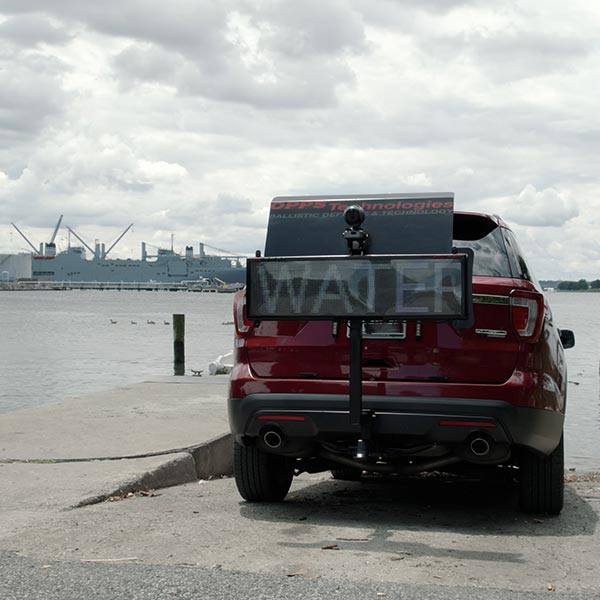 Get Top-Quality LED Displays For Digital Signage
Whether you need a moving billboard or a safety signboard, you'll need a top-quality LED display. But where can you find a high-quality LED screen with an excellent power supply?
OPPS Technologies has got your back! Our team of former military officers has developed durableLED displays and aVehicle Advisory &Location Information System (VALIS), one of the best in the business.
So, what are you waiting for? Contact ustoday for more inf