There are a lot of myths out there about hiring an armed security service. Some people think they're too expensive or they're only fit for small businesses. Others think that armed security officers should only be hired when there's a big event.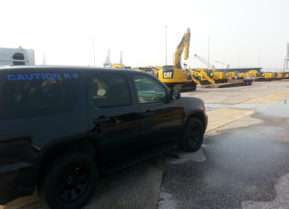 However, there are many benefits to hiring an armed security service and is something that every business or individual should consider because of the increasing crime rates in the US. Here are some of the most common myths about armed security services and the truth behind them.
Myth1: Off-Duty Police Officers Are Poor At Customer Relations
Some people think security officers are bad at customer relations because they don't know how to communicate efficiently with clients. However, security officers are trained to be polite and professional at all times. They know how to handle difficult situations, and they're always looking out for the safety of everyone.
Myth2: Security Officers Are Untrained
One of the most common myths about hiring an armed security service is that the security officers are untrained. All the security officers at companies like OPPS are highly trained and experienced in providing top-of-the-line security services. They undergo rigorous training to ensure they can handle any unforeseen situation. You can rest assured knowing you're in good hands with our armed security service.
Myth3: Hiring Armed Security Service Is Expensive
One of the most common myths about hiring an armed security service is that it's too expensive. However, the truth is that it's actually quite affordable.
Plus, when you hire an armed security service, you're getting the peace of mind that comes with knowing that your property is protected by professionals who are trained to handle any situation. Even if you pay extra money to a security service provider, it'll be worth it as they'll protect your employees and clients.
We recommend thoroughly researching before selecting an armed security company. You can find reputable companies in the US, like OPPS, that provide affordable security services without compromising quality.
Hire Reliable Armed Security Services
Can't find a trustworthy security service provider? The team at Operational Police Protective Services (OPPS) can help you. We provide exceptional police protection services to keep our clients safe from any potential danger. Our highly-trained off-duty police officers can patrol your premises and keep intruders out. We also offer TWIC escort services to help you transport your precious equipment to the ports of Baltimore.
You can reach out to the representatives at OPPS to learn more about our armed protection services.