Due to rising inflation, the crime rate across the globe is on the rise, especially in the United States. The current overall crime rate in the US is 47.70. Even though there has been a reduction in the violent crime rate, the overall rate is still relatively high. This means everyone needs to be vigilant regarding security and protection, especially businesses.
As a business, you can't afford to carry on your day-to-day activities without ensuring everyone's security. Here are four reasons you need to work with an armed security guards company at your premises.
Increased Sense of Security
If your employees constantly feel threatened when coming to work, it's only logical that they'll feel insecure coming to the office. And if they do, every sudden sound or noise might throw them off.
Having armed security guards to protect them will increase the sense of security as any criminal would think thrice before trying to enter your office. This is especially necessary if you deal with money or high-end merchandise.
Armed Guards are Highly Trained
Compared to other security guard options, hiring armed guards is your best bet in terms of security and protection. Before being deployed at any location, armed security guards undergo complete training to ensure they're ready for every possible issue. Everything is taken care of, from being trained on handling weapons to being licensed.
Moreover, when hiring armed security guards from well-known and reliable security agencies, you don't have to worry about misusing the weapons.
Quick Crime Response Rate
Every business has some protocols to deal with crime-related situations, such as calling the police instantly and waiting for them to arrive. This time duration of waiting for police to arrive is very sensitive as anything can happen.
When you have armed security guards on board, they're capable of dealing with any type of criminal activity quickly while you wait for the police to arrive. Basically, your protocol stays in place, but the security guard ensures the situation doesn't get out of hand while everyone waits.
Extensive Background Check
One of the greatest fears of businesses is worrying about what type of armed security guard they might be a lot. Reputable security agencies don't just hire anyone as a security guard. Instead, each candidate undergoes a strict background check to verify their past jobs, including an FBI background check.
Only those candidates to clear all tests and can be trusted with the weapon are chosen for the training process. Moreover, each weapon they're allotted is registered against their fingerprints to increase their sense of responsibility.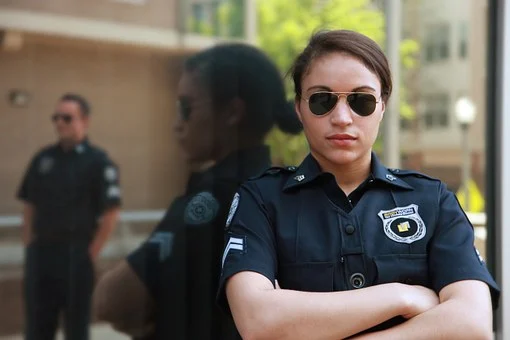 Only Hire Off-Duty Police Officers as an Armed Security Guard
Of all the options you have, only consider hiring off-duty police officers as armed security guards. Since they invest their entire life in protecting the country, no other security guard can offer you the dedication like that of a police officer.
If you're not sure where to find them, get in touch with OPPS Protection. We are an elite protection agency in Columbia that offers a wide range of security services for private and commercial use. From professional armed security services to executive protection officers, you'll find a range of service.
Visit our website now to learn more.