The uncertain economic circumstances have contributed to the amplified crime rates in the US. This is an alarming situation for many American businesses as criminals can target them for easy money. Amidst such circumstances, you must focus on hiring the right armed security services.
Continue reading this blog to learn more about the benefits of employing off-duty police officers.
Higher Credibility
When you hire off-duty police officers, you're sending a clear message that you're serious about security. It can help you deter potential criminals from targeting your business. Additionally, customers and employees will feel safer knowing that there is a police officer on the premises.
Better Protection
Off-duty police officers have the training and experience to provide better protection than private security guards. They know how to handle a variety of situations and can respond quickly to emergencies. Police officers, during their careers, have to manage various security threats and offer services like executive protection and patrolling. With extensive experience in providing several security services, hiring off-duty police officers is the perfect way to secure your property.
Better Understanding Of The US Criminal Law
The US criminal law is complex, and it can be challenging to know how to keep your business safe according to the regulations set by the US government. Hiring off-duty police officers can help you protect your business because these officers have a better understanding of the law.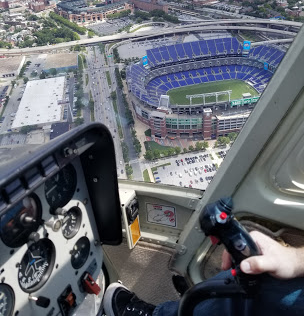 Get Top-Notch Armed Security Services
Want to hire off-duty police officers? You're making the right decision! Operational Police Protective Services (OPPS) can help you connect with our team of experienced off-duty police officers. We offer extensive executive protection services to keep celebrities safe at corporate and other events. We also provide TWIC escort services to help you safely transfer your equipment to the ports of Baltimore.
So, what are you waiting for? Reach out to the representatives at OPPS for more details about our armed security services.