With the crime rate increasing at an alarming rate in the US, business security should be your priority in 2022. However, deciding between hiring armed or unarmed guards can be challenging.
Is paying more for armed guards worth it? We're glad you asked! Let's find out the difference between armed and unarmed security guards.
Assessing Business Risk
Before hiring security officers, you need to determine the level of your firm's security risk. If you're working in Maryland, you'll be surprised to know that the state saw 118.5 robberies per 100,000 inhabitants in 2020, only second to the district of Columbia. This clearly shows that businesses in Maryland are in imminent danger and require elite security services.
Here are some businesses that might require armed or unarmed security services:
Financial institutions like banks and insurance firms
Firms that transport precious assets like jewelry
Firms that organize events with a large crowd
Why Should You Get Unarmed Security Guards?
If you've got a low-risk business, hiring unarmed security guards can be the perfect option for you. Armed guards might not be the best fit for schools and hospitals. If you want a low-key security system, unarmed guards can help you put out small fires.
According to a recent survey, 70% of stores in the US reported shoplifting incidents. Luckily, unarmed guards can blend in with the crowd in your shop and help you identify shoplifters.
Why is Hiring Armed Guards Better?
Yes, you might have to pay extra to armed guards, but think of it as an investment that can help you protect your precious assets. Spotting armed guards at the entry and exit points of your shop can prevent intruders from attempting a burglary.
Hiring armed guards can also make your customers feel secure and attract more clients to your firm. This can enhance your brand image and help you get ahead of your competitors in no time.
If you're looking to hire armed security guards, ensure that they have proper ammunition and are trained to use them properly. You don't want an inexperienced armed security officer and endanger your clients.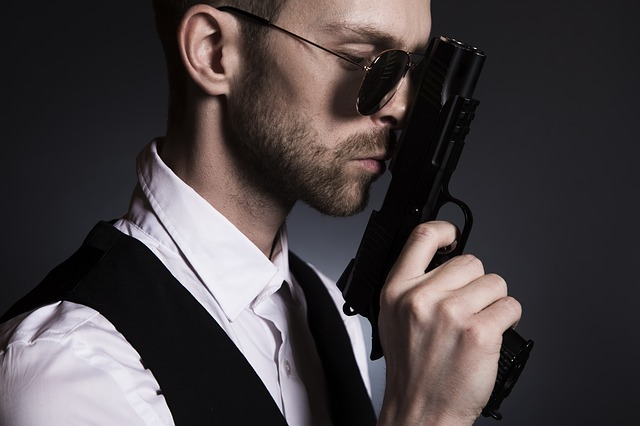 Armed Protective Services Available At Economical Rates
Are you looking for professional armed security services? Visit Operational Police Protective Services to connect with former law enforcement agents who can deliver effective security services for your firm.
We provide several security services, including executive protection, mobile patrolling, and K9 police dogs. Our team of elite security guards can respond to security threats and manage any hostile situation.
You can reach out to our representatives for more details.