Concerts and festivals are all fun and games until the crowd goes crazy and there's panic everywhere. A chaotic crowd can lead to pushing and shoving that can sometimes also lead to injuries like the recent Travis Scott concert where, unfortunately, at least eight people lost their lives.
Managing a big crowd is never easy. As an event manager, you need to be smart, develop a staunch plan to handle the crowd, and always be prepared for the worst-case scenario. Continue reading this blog to get some tips and tricks on handling crowds at big events.
Hire Security Guards
No matter what type of event you're organizing, there will always be someone who'll try to crash and disrupt the event. To prevent these people from causing problems at the event, you must hire security guards.
Quite often, we see crowds being dense, which can lead to people being crushed and injured. Security guards can handle extreme circumstances easily and prevent people from misbehaving.
Don't Forget To Make A Backup Plan!
It doesn't take long for the crowd to go wild in an event, especially concerts. Since the crowd is pumped up, anyone can get in a fight, leading to an ugly turn of events.
You should always be prepared for the unexpected and have a backup plan in place. The event area should have emergency exits in case the situation gets out of control.
Emergency Equipment Should Be In Handy
From the Station Nightclub fire to numerous deadly concerts in the US, we often see events not being managed properly and end up being a disaster. If you want to prevent any catastrophe, you must get ready with emergency equipment. Fire extinguishers and first aid kits should be handy to deal with any unforeseen circumstance.
Use Digital Signage
If you've got a big event at hand, you must use digital signage to guide the audience. LED displays can help the crowd locate places like the canteen or the washroom. In an emergency, the LED screens can help you evacuate the crowd easily and get them someplace safe.
Make sure that the LED display you choose has a WIFI system so you can easily change the display content from a mobile application.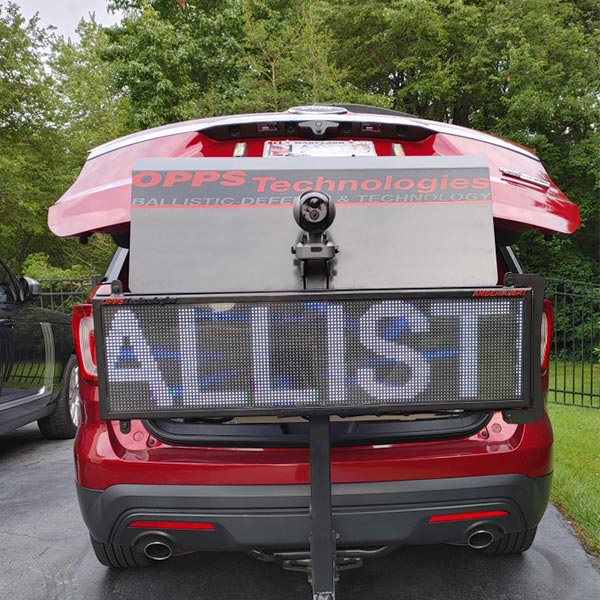 Get LED Displays To Handle The Crowd At The Next Party!
Handling people at any event is a massive challenge. If you want to ensure the event is conducted smoothly, it's better to add LED displays at every corner to guide the audience and prevent any chaos.
If you want durable LED screens for any event, visit OPPS Technologies. We've got durable and bright LED displays suitable for both indoor and outdoor events.
Our Vehicle Advisory and Location Information System (VALIS) has WIFI technology that connects it to your smartphone, making it easier to make changes on the screen. Our device also has a night vision camera to record any incident at an event.
You can get in touch with us here for more details.