Did you know America experienced ninety natural disasters in 2019, thanks to the increasing environmental degradation? It's no secret that these natural disasters will increase in the future, and this is why we need to be vigilant and have emergency measures in place.
You'll also need to prepare for possible emergency evacuations during events because, often, big crowds can be difficult to manage, and you'd want the attendees to stay safe from any dangers.
Emergency evacuation is necessary to get out of any crisis, whether it's a natural disaster or a stampede at a concert. Continue reading this blog to find out all about emergency evacuation.
Always Have An Emergency Plan In Place!
As an event organizer, you'd want to prepare for every worst-case scenario. In a crisis, you wouldn't want to waste your time thinking about what your next move should be and risk people's life. You'd want to act swiftly and ensure maximum safety.
This is why the first rule of thumb of planning any event is to have an emergency plan. From constructing emergency exits to installing LED displays for directions, your plan should cover every aspect of the event to be flawless.
Don't Forget Emergency Kits
You need to keep emergency kits at your home or any event to minimize the damage caused by natural disasters or any potential crisis. You should get top-quality medical kits to provide quick medical assistance before the doctors reach the site. Your medical help may just save someone's life, so make sure you've always got a kit handy.
Fire extinguishers are also crucial to prevent any major catastrophe. You can easily keep the flames under control until the firefighters arrive.
Get Emergency Ballistic Display Unit
During any festival or a concert, it's no surprise that people are pumped up. One small misunderstanding can lead to a fight and a stampede. You wouldn't want that, would you? So how do you deal with this crisis? You can put emergency ballistic display units at every corner to guide visitors to the emergency exit and help them evacuate.
Also, there's always a risk of fire in events with a massive crowd. While it can take a couple of minutes for the firefighters to arrive at the scene, you'd want to help people evacuate immediately to prevent any loss of life. An LED screen with specific directions can help you guide people to safety.
The recent Astroworld concert tragedy and the Tomorrowland concert in 2015 clearly show how the lack of emergency evacuation measures can turn any festival into a nightmare. So, what are you waiting for? Get a ballistic deflection device with an LED display to help your visitors evacuate easily.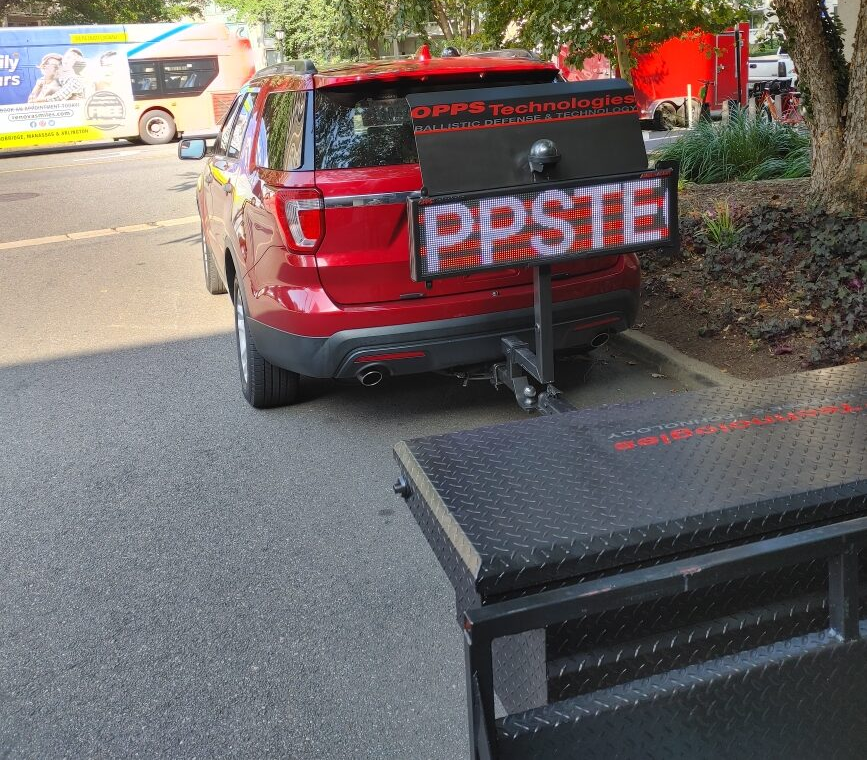 Get Emergency Ballistic Deflection Unit To Manage Crisis!
Don't want your event to turn into a disaster? Get your hands on an excellent emergency ballistic deflection unit with an LED screen from OPPS Technologies. We've developed a top-class Vehicle Advisory & Location Information System (VALIS) to help you manage any event. You can also use VALIS as a moving billboard, to control traffic and for security purposes too.
You can contact us here for more information.