If you've spent a vast capital, lots of sleepless nights, an insane number of personal sacrifices, and a lot of significant time setting your business—you also need to protect it well. Protecting the business means safeguarding the staff, premises, valuable equipment, and business data.
Here are a few ideas to help you do so:
Secure your data
There is no more enormous business asset than your office data. Your crucial data is what sets you apart from your competitors and establishes your unique selling proposition. You don't want any of the data to fall into your competitors' hands and lose your market standing. To keep your data secure:
Limit access to trustworthy personnel.
Shift your data to a cloud computer, so it's end-to-end encrypted.
Save the information on high-security servers.
Make sure you have an efficient disaster recovery plan and a backup system to prevent any unforeseen losses.
Pro tip: run background checks to mitigate the risk of employee theft.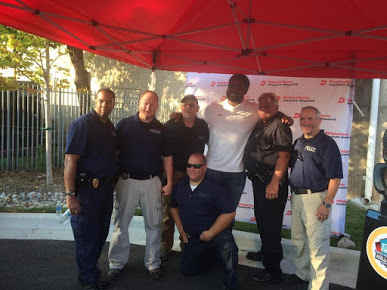 Safeguard the premises
There is a lot more to business security than just a bunch of deadlocks. Automate your business entry systems and use computer-based entry systems. It also helps to have additional alarm and lighting systems to keep the burglars at bay. Install these at all the access points and entryways, including the doors and windows.
At the same time, make sure you're adequately training your staff to help them deal with any impending threat. Help them recognize any signs of threatening or suspicious behavior. This will enable them to pre-empt such a situation. Make sure there is a property system in place to deal with breaches. Every staff member should know how to tackle such a situation. If there is a need, remove any extra staff from the premises.
Seek help from a security service
You can always take your business security a notch up by outsourcing the business security to an elite law enforcement service. They'll employ the best of their trained, armed personnel to protect your business premises from intruders. A good security service not only protects your business premises but the workforce and your reputation as well. They're thoroughly trained and can manage a swift response to crime or other threatening situations.
To take your business surveillance one step ahead, get in touch with Operational Police Protective Services. They're the number one provider of elite surveillance and executive protection services in Maryland.