With evolving technology, many commercial buildings and offices are opting for security features like biometric entrances and CCTVs. However, using the latest security systems doesn't mean that a commercial building no longer requires a strong professional security service; it totally does need one.
This article discusses why every commercial building should have a strong security service.
1- Monitoring Security Systems
The role of a security service officer goes way beyond just standing at the entrance. A professional security service officer is well-versed in handling different security systems. An example of this is fire alarms. If a fire alarm goes off, security service personnel will check before alerting other people, as the fire alarm may have been triggered due to cigarette smoking.
Therefore, having a strong security service is necessary as they have to check and arrive at decisions in the shortest time possible. They also ensure that CCTV cameras and other security systems like biometric locks work properly. Through these routine inspections, a security officer can notify the manager if these security systems aren't working properly.
2- Urgent Emergency Responses
A commercial building with many offices needs the best security service. With the increasing crime rate in the US, many emergencies need quick action. For instance, a break-in by an unauthorized individual requires a swift reaction, which can only be done by a highly-trained, professional security agent. Furthermore, professional security services can also address and mitigate safety risks quickly.
3- Access Verifications
Using a biometric authentication system may be a good idea, but a security service office can also provide additional security and entry and exit points. This strategy will make it harder for any unauthorized person to enter your building, as they would've to go through security checking first.
Moreover, in case of your additional entry security systems not working properly, a security officer will always be present at the entrance as your backup option.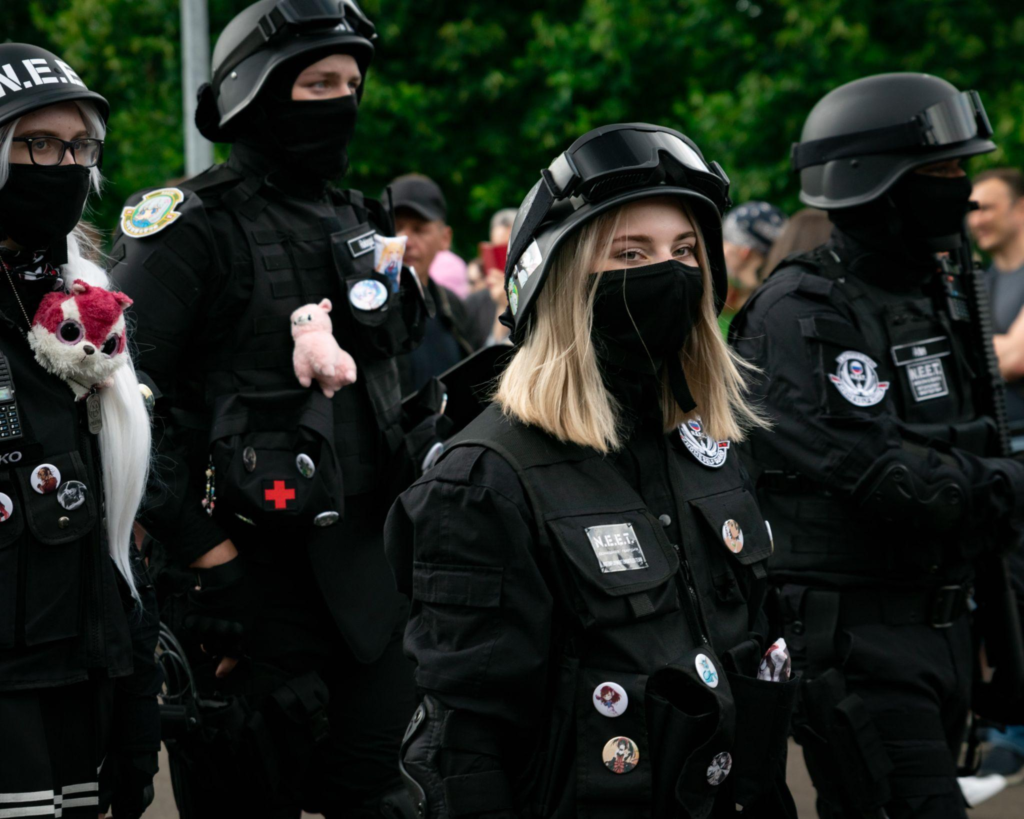 Image Filename: trained-guards-standing-security
Image Alt Text: Trained armed security officers standing in lines
Get Professional Armed Security Services for Commercial Buildings
A commercial building can keep its employees, visitors, and assets safe with a professional security service. Our highly-trained executive protection officers at Operational Police Protective Services provide strong protection to any commercial building.
You can visit our website or contact us for further information about our elite protection services in Rockville, MD.